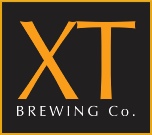 XT Brewing Co. Notley Farm, Long Crendon, Bucks , HP18 9ER
01844 208 310




Brewery Shop & Tap Room
Come along to sample and buy beers from our new Brewery Tap
Monday : 9:30 to 17:00
Tuesday : 9:30 to 17:00
Wednesday : 9:30 to 18:00
Thursday : 9:30 to 18:00
Friday : 9:30 to 18:00
Saturday : 9:30 to 18:00
Sunday : CLOSED
Bank Holidays : CLOSED
Notley Farm Gate
the large black gate at the entrance will open for customers during shop hours -
just drive up close to the gate.
Beer to Take Home
Buy beer in:
Bottles and Cans ready to take away,
Or have a fresh fill to order beer - available in:
2 litre 'Squealer' Bottle,
2 Litre 'Growler' Stainless Steel Flask
5 Litre Mini Cask
36 Pint 'Pin' Cask *
72 Pint 'Firkin' Cask *
* - Includes a serving tap and stand & subject to a deposit.
Tours and Events
Saturday Tours - available every week.
Give us a call to book a place and learn the magic of brewing!
Events - we run events in the shop such as beer tasting, food matching, cooking demonstrations.
Book your own event - drop us an email to book your special event in the tap room.