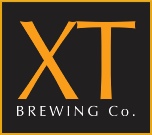 XT Brewing Co. Notley Farm, Long Crendon, Bucks , HP18 9ER
01844 208 310




XT Craft Keg Beers
Available in 30L or 50L Kegs with 'S' Type Connector
Our core range of of craft keg beers: Eisbar Lager, Snake IPA are available year round. With an ever changing Animal Keg when available
Squid Ink
Cascadian Dark 5.5%abv
Dive in to the dark stormy flavours of Squid Ink. A bold beast of a beer with its blend of Columbus, Summit, Galaxy and Chinook hops and a tsunami of nine malts [Occasional Brew]
Snake IPA.
West Coast Pale 4.2% abv
American style IPA packed with Chinook, Columbus and Cascade hops from the American North West. A crisp, clean and refreshing ale with a lasting hoppy bite.
EISBAR LAGER
Craft Lager 5% abv
A traditional Vienna style craft lager - It is unfined, unpasteurized, unfiltered: just as a proper craft lager should be. Full flavoured and very refreshing.
ANIMAL KEG
Various Beers - Usually 4.6%
Catch them if you can .. The Animals are always up to something different - One off specials to tease and entertain .. Ask for more details of what's on fresh today!