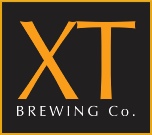 XT Brewing Co. Notley Farm, Long Crendon, Bucks , HP18 9ER
01844 208 310




Guest Beers
We stock a wide range of ever changing guest beers from other breweries.
These change on a daily basis and are only available to our trade accounts.
Please call to see what we have in stock.
Recent breweries to feature on our guest list are:
Arbor, Bristol Beer Factory, Box Steam,
Brentwood, Brightside, Clarence & Fredricks,
Darkstar, Fat Cat, Gadds, Great Heck, Hand Drawn Monkey,
Liverpool Organic, Raw, RCH,
Springhead, Stroud, Sunny Republic, Tiny Rebel, Tring and many more..