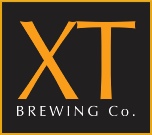 XT Brewing Co. Notley Farm, Long Crendon, Bucks , HP18 9ER
01844 208 310
XT - FOUR - 3.8% ABV Mellow Amber
A modern session amber ale – a blend of English and Belgian malts matched with American and English hops.
HOPS= Cascade and Brambling Cross.
MALTS= Pale, Abbey, Melanoidin, Crystal, Wheat
XT - THREE - 4.2% ABV Indian Pale
An American style IPA – packed with Chinook, Columbus and Cascade hops from the American North West – crisp, clean and refreshing with a lasting hoppy bite.
HOPS= Chinook, Cascade, Columbus
MALTS= Pale, Vienna, CaraMalt, Munich
Animal Brewing Co - Buffalo - 4.6% American Amber
An American Amber Ale with loads of amber malt for toffee, caramel and biscuit flavours. Cascade and Columbus hops are layered at multiple stages throughout the brew to give a deep hopped up flavour. Floral, citrus, peppery and sherbet qualities are enhanced on a rich malty base.
HOPS = Cascade & Columbus
MALTS = Pale, Amber, Dark Crystal, Cara Red, Vienna, Wheat
XT - SEVENTEEN - 4.5% ABV Single Hop Series
Our annual special for 2017 – this is a single hop pale ale brewed with punchy Citra Hops from the New World. A strong, yet smooth floral and citrus aroma and flavour. With a subtle complex malt base.
HOPS = Citra
MALTS = Pale, CaraMalt, CaraRed, CaraPils, Crystal Rye
XT Brit-Hop, GBBF Festival Special – 5% Xperimental Hop Pale Ale
A GBBF Special edition beer brewed in collaboration with the British Hop Association and Charles Faram Hop Merchants. Crafted with leading edge experimental British hop varieties. Part of the British Hop Association research and development programme.
HOPS = #Top Secret# as yet unreleased hop varieties available exclusively to XT
MALTS = Pale, Vienna, CaraPils
Squid Ink - Cascadian Dark 5.5%abv
Dive in to the dark stormy flavours of Squid Ink. A bold beast of a beer with its blend of hops from all around the world: Columbus, Summit, Galaxy, Challenger and Chinook hops and a tsunami of nine different malts.
HOPS = Columbus, Summit, Pacific Gem, Chinook, Challenger,
MALTS = Pale, Special B, Dark Crystal, Amber, Munich, Melanoidin, Flake Barley, Chocolate Malt, Carafa3
XT Bar at the 2017 Great British Beer Festival
For the first time we will be hosting our very own bar in Olympia for the 2017 Festival
Alongside some of our favourite selection of XT and Animal beers - We have brewed a very special beer for the event in collaboration with the British Hop Association and the country's leading hop merchant.
SIBA - Assured Independent Craft Brewery
We are proud to be accredited as part of the SIBA scheme to identify true 'craft' breweries as promoted at this year's GBBF