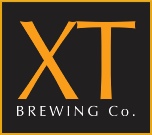 XT Brewing Co. Notley Farm, Long Crendon, Bucks , HP18 9ER
01844 208 310




Christmas Order Form
Please complete this provisional form for Christmas Orders
Notes:
This is only a provisional order.
You must receive an order confirmation and have made payment before this is confirmed.
You will be asked for payment in your confirmation email or phone call.
You may edit the email order form before sending if required
If you require larger or special orders please call the office for assistance:
01844 208310
Orders to be collected from the brewery tap during opening hours. Very sorry but we are unable to make deliveries.