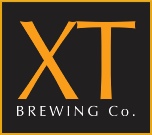 XT Brewing Co. Notley Farm, Long Crendon, Bucks , HP18 9ER
01844 208 310




Bright Beer Ready to Drink Fresh: only from the Brewery Shop.
Fresh Beer
FOUR, THREE and HOPKITTY are available as 'Bright Beer' ready to drink
5 litre / 9 pint Mini Casks
2 litre / 3.5 pint 'Squealer' Bottles
2 litre 'Growler' Flask
20 litre / 36 pint Pins *
40 litre / 72 pint Firkins *
The beer will last 7 days unopened and about 3 days opened.
*Pins and Firkins are supplied with taps and have a £50 deposit.
Fresh beer availability varies depending on what we have on at the time. Please book ahead for pins and firkins.