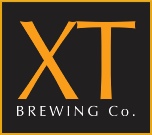 XT Brewing Co. Notley Farm, Long Crendon, Bucks , HP18 9ER
01844 208 310




XT Seasonal Cask Beers
Limited and Occasional Availability
XT - Fresh Hop ONE - 4.2% ABV Blonde
A special hop harvest beer - hops picked straight from the bine and rushed back to the brewery. A Green Hop Beer brewed as fresh as we can possibly make it!
Available after the hop harvest in September
XT - '25' XMAS Ale - 4.7%
A festive rosey red ale, with English Golding and New Zealand Wakatau hops for a top to bottom winter warmer. Uses a very slow cold fermentation technique in the German Altbier tradition.
Christmas Ale
XT - Squid Ink Cask - 5.5% ABV Cascadian Black
Dive in to the dark stormy flavours of Squid Ink. A bold beast of a beer with its blend of Columbus, Summit, Galaxy and Chinook hops and a tsunami of nine malts
Occasional Availability
XT - 'M' Magnificent Millennial 6.6%
The one thousandth mash from XT carries the moniker 'M', melding only malts and hops that begin with M: malts; Marris Otter, Munich and Melanoidan, and hops, Motueka, Minstrel and mountains of Mosaic. It uses the most hops in any XT or Animal beer ever! A massive missile of tropical and citrus flavours explode initially, melting away to the more classic XT model of malty mellowness for a moreish mouth feel. And if that's not merely enough, more munificent dry-hopping leaves you with a mellow fruit bouquet to finish. This is a memorable classic.