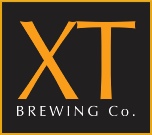 XT Brewing Co. Notley Farm, Long Crendon, Bucks , HP18 9ER
01844 208 310




XT - TWO - 4.2% ABV Golden
A refreshing golden ale made with Vienna and Munich Malts, combined with Bohemian and American hops.
HOPS = Cascade and Saaz
MALTS = Pale, Munich, Vienna
XT - FOUR - 3.8% ABV Mellow Amber
A modern session amber ale – a blend of English and Belgian malts matched with American and English hops.
HOPS= Cascade and Brambling Cross.
MALTS= Pale, Abbey, Melanoidin, Crystal, Wheat
XT - EIGHT - 4.5% ABV Dark Roast
A smooth rich dark porter beer brewed with a careful blend of four malts, along with a cocktail of hops to give a complex taste. Deep dark beer with roasty coffee flavours.
HOPS= Summit, Brambling Cross
MALTS= Pale, Crystal, Carafa, ChocMalt, Wheat
Oak Casks
We also have some beers available in wooden casks. These are oak firkins made for us by the last master cooper in England. These are on a very limited supply for trade sales
SIBA Beerflex DDS Beer Sales
Beers can be purchased by private or trade customers direct or through SIBA-DDS. We deliver to to pubs from Bristol to Cambridge and Birmingham to Southampton
XT - NINE - 5.5% ABV Black Ale
A black ale brewed with nine different malts and multiple generous hop additions – a very complex dark beer
HOPS= Columbus, Summit, Galaxy, Chinook
MALTS= Pale, Special B, Crystal, Amber, Munich, Melanoidin, Flake Barley, ChocMalt, Carafa
XT - THREE - 4.2% ABV Indian Pale
An American style IPA – packed with Chinook, Columbus and Cascade hops from the American North West – crisp, clean and refreshing with a lasting hoppy bite.
HOPS= Chinook, Cascade, Columbus
MALTS= Pale, Vienna, CaraMalt, Munich
XT - ONE - 4.2% ABV Blonde
Citrus and fruity hops flirt with reserved English barley and some very naughty Bohemian malts to make a characterful blonde ale that you'll want to meet again.
HOPS= Galaxy, Chinook, Admiral
MALTS = Pale, Vienna, CaraPils
XT - FIVE - 5.5% ABV American Amber
Heavily hopped American style amber ale – quadruple hopped beer balanced with a rich blend of full bodied malts.
HOPS= Summit, Columbus, Cascade, Chinook
MALTS= Pale, Crystal, Abbey, Munich, Wheat
XT - SIX - 4.5% ABV Rich Ruby
Beautiful ruby red beer, malty and smooth with a cascade hop finish.
HOPS= Admiral, Cascade
MALTS= Pale, Crystal, Red, Aromatic, Munich, Wheat.
XT - SEVEN - 4.5% ABV Belgian Tawny
Wait and see…
AVAILABILITY TBD