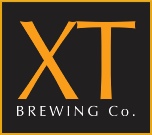 XT Brewing Co. Notley Farm, Long Crendon, Bucks , HP18 9ER
01844 208 310




Pushing the Animal range into far off distant places - Our Baby Animal beers are brewed from the deepest parts of our imagination .. These are brewed on the Nano Brewery Kit - tiny batches of only one or two casks. These are real experimental beers - funky yeasts, wild fruits, extreme hopping levels, ethnic veg, spices……
Be warned - they are different - they wont be all sparkly bright and 'normal' - probably hazy and cloudy - these beers are only for the adventurous! Not your standard safe brown session beer.
These are single cask edition beers - totally unique
Barrel Aged Beers
Carefully aged beers - matured in our whiskey, wine, rum and sherry casks.
These beers take on whole new taste dimensions and unique characters.
After aging in our large wooden casks these beers are then racked into our regular steel casks before shipping.
These beers are different - they may well not be clear and bright, they will taste woody.
Not regularly available - please call to discuss.
These are single cask edition beers - totally unique