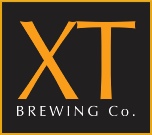 XT Brewing Co. Notley Farm, Long Crendon, Bucks , HP18 9ER
01844 208 310




Animal Cask Beers
Late at night the little creatures sneak into the brewery and make special beers …. They make them once and get bored.. Then move onto a new idea …
These are one off limited edition beers.
Animal Brewing Co - LION London Porter 4.6%
We have crafted a London classic: brewed with a traditional recipe and re-engineered London Water. This is an easy drinking beer with a rich, dark character matched with a toasty aroma and a hint of sweet earthy notes. A time honoured, full bodied London Porter.
Available Seasonally
Animal Brewing Co - HOP-KITTY - 3.9% Hyper Hop Pale
A Low on ABV pale ale, huge on Hops. Packed with more Citra and Cascade than ever before. HopKitty is bursting with intense tropical and citrus flavours. Lightly toasted malts give a hint of sweetness before a second round of hops, big Mango and Lychee zest courtesy of a generous Citra third round of dry hopping. Just like every crazy cat person, you won't be stopping with one.
[Formerly Hop-Cat IPA - renamed following a Trade Mark Dispute with an American bar company]
Animal Brewing Co - Walrus 4.6% Chocolate IPA
Despite the name, no actual chocolate was added during the brewing of this beer. Brewed to prove that all flavours can be found in a beer with only the four main ingredients. So we added plenty of pale Choc malt and oats into this animal. As you would expect with any Walrus, it has plenty of body. High Alpha hops, Simcoe, Summit, Chinook and Columbus are used to balance out the big malt flavours and deliver the refreshing hop blast of grapefruit, citrus and pine. For the hop-head and malt-lover as well as for those who can't choose between the two. A perfect Autumnal beer.
Animal Brewing Co - Polar Bear - 4.6% Milk Stout
Lactose sugars in your stout it's like cream in your coffee. Dark and delicious.
Available Seasonally
Animal Brewing Co - Grasshopper 4.6% Vienna Amber
A Vienna Amber with 70% Vienna malt. Toasty malty notes, sweet aromatic biscuity flavours, a hint of caramel and touch of raisin. Proof it's not just hops that can deliver big bold flavours. Earthy floral and peppery aromas from classic Czech and modern English hops round this little animal off. Perfect for the longer colder nights ahead.
.
Animal Brewing Co - Rockhopper - 4.2% South Pacific Pale
Brewed with the brand new, New Zealand hop Moutere from the NZ hop breeding programme. Expect bold citrus, passionfruit and lime flavours from this high alpha hop. Oats and Vienna have been added to give stability, mouthfeel and a hint of sweetness. Hope you are looking forward to this one as much as we are.
Animal Brewing Co - White Lion 4.6% NZPA
Brewed in collaboration with our friends at the White Lion at St Albans. They helped raid our hop store and paired pale malts and a pride full of high alpha NZ hops. Dr Rudi, Motueka and Green Bullet deliver big lemon/lime, floral and bitter pine flavours with a subtle nutty note from the caramalt. Generous Motueka dry-hopping further enhances the lemon/lime notes for a citrus farewell. This pale lion has plenty of bite.
Animal Brewing Co - Dolphin 4.6% Southern Cross
Brewed with one of our favourite NZ hops, this beer is packed with (as the name suggests) an ocean worth of the Southern Cross hop. Oats and Vienna are paired for hints of sweetness and mouthfeel and an added drinkability. Lime, Lemon peel and big floral flavours attack the pallet, with sweet notes jumping in the background. To be drunk by the pod.
.
Animal Brewing Co - Snow Owl - 4.6% Winter Ale [BOTTLE]
A clean Winter Pale Ale stuffed with Simcoe, Rakau and Wakatu. Flavours of fig, passion fruit, citrus and fresh pine all dance on your pallet on a bed of crisp pale malt. A little winter warmth and spice creeps into the background as you drink to keep you toasty during the icy season.
Animal Brewing Co - Flounder 4.6% New World Amber
A New World Amber.
Animal Brewing Co - JACK RABBIT - 5.5% American Amber
Prick up your ears for a great big cranked up American Amber beer – heavily hopped and packed with Summit, Columbus, Cascade, Citra and Chinook hops - with a character to match the bouncy, big eared Yankee.
Available Seasonally
Animal Brewing Co - Spaniel - 4.6% American IPA
Homebrew Competition Winner Collaboration Special
A collaboration with the 'Friends of the Shed' homebrew group – this is an American IPA based on the recipe from the competition winning beer.