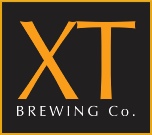 XT Brewing Co. Notley Farm, Long Crendon, Bucks , HP18 9ER
01844 208 310




Animal Cask Beers
Late at night the little creatures sneak into the brewery and make special beers …. They make them once and get bored.. Then move onto a new idea …
These are one off limited edition beers.
Animal Brewing Co - LION London Porter 4.6%
We have crafted a London classic: brewed with a traditional recipe and re-engineered London Water. This is an easy drinking beer with a rich, dark character matched with a toasty aroma and a hint of sweet earthy notes. A time honoured, full bodied London Porter.
Available Seasonally
Animal Brewing Co - HOP-KITTY - 3.9% Hyper Hop Pale
A Low on ABV pale ale, huge on Hops. Packed with more Citra and Cascade than ever before. HopKitty is bursting with intense tropical and citrus flavours. Lightly toasted malts give a hint of sweetness before a second round of hops, big Mango and Lychee zest courtesy of a generous Citra third round of dry hopping. Just like every crazy cat person, you won't be stopping with one.
[Formerly Hop-Cat IPA - renamed following a Trade Mark Dispute with an American bar company]
Animal Brewing Co - Walrus 4.6% Chocolate IPA
Despite the name, no actual chocolate was added during the brewing of this beer. Brewed to prove that all flavours can be found in a beer with only the four main ingredients. So we added plenty of pale Choc malt and oats into this animal. As you would expect with any Walrus, it has plenty of body. High Alpha hops, Simcoe, Summit, Chinook and Columbus are used to balance out the big malt flavours and deliver the refreshing hop blast of grapefruit, citrus and pine. For the hop-head and malt-lover as well as for those who can't choose between the two. A perfect Autumnal beer.
Animal Brewing Co - Polar Bear - 4.6% Milk Stout
Lactose sugars in your stout it's like cream in your coffee. Dark and delicious.
Available Seasonally
Animal Brewing Co - Dalmatian 4.6% European Pale
An easy drinking Pale Ale packed with an array of soft European hops. Floral, herbal and Orange flavours walk side by side with mellow biscuit notes with a subtle hint of caramel. Disclaimer: None of the original 101 Dalmatians were hurt in the making of this beer.
Animal Brewing Co - Dragon 4.6% Golden Dragon
Classic English malt coupled with Anglo-American hops. Tropical and stone fruits, herbal flavours and peppery notes, rest on a bed of biscuity caramel malt. This dragon is more than willing to give up its golden treasure.
Animal Brewing Co - Lemur - 4.2% Madagascan Pale
Delicate Belgian notes of sweet malt and golden caramel dance in the background of a hop medley of Cascade, Mosaic, Chinook and Wakatu. The fanciful flavours of grapefruit, passion fruit and hibiscus are balanced with an intense vanilla flavour, courtesy to generous lashings of Wakatu during dry-hopping. Be quick as this beer will MOVE IT!
Animal Brewing Co - Moose 4.6% American Amber
This is an American Amber, BIG on American Hops. Packed with Colombus, Chinook, Azzacca and Bravo hops it has loads of citrus and tropical flavours. It has a sweet malty backbone of toffee and caramel to balance the upfront hop hit.