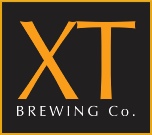 XT Brewing Co. Notley Farm, Long Crendon, Bucks , HP18 9ER
01844 208 310




Animal Cask Beers
Late at night the little creatures sneak into the brewery and make special beers …. They make them once and get bored.. Then move onto a new idea …
These are one off limited edition beers.
Animal Brewing Co -Hippo 4.8% Hoppy Hippo
10% Oats give this animal plenty of body. Perfect for all the hops eaten up. The US hop, Jaryllo is paired with (Bohemian) Premient and (NZ) Rakau for smooth flavours of banana, stone fruits and pear with floral and spicy notes wading in the background. All this balanced with lightly toasted caramel and rye malt flavours for a little added complexity.
Animal Brewing Co - Bad Kitty - 5.9% IPA
The street fighting alley cat cousin of the Hop Kitty - its the bigger stronger version -
definitely not house trained.
Animal Brewing Co - Sea Star 4.6% Hopped Up Amber
Brewed in collaboration with the Star pub in Oxford, Sea- Star is an orangey amber beer packed with NZ Hops, Motueka and Dr Rudi, and dry-hopped with Wakatu. Toasted malts lend themselves to sweet caramel and raisin notes which are complemented with deep lemon/lime, floral and vanilla hoppy flavours. To be enjoyed regardless of the weather.
Animal Brewing Co - HOP-KITTY - 3.9% Hyper Hop Pale
A Low on ABV pale ale, huge on Hops. Packed with more Citra and Cascade than ever before. HopKitty is bursting with intense tropical and citrus flavours. Lighty toasted malts give a hint of sweetness before a second round of hops, big Mango and Lychee zest courtesy of a generous Citra third round of dry hopping. Just like every crazy cat person, you won't be stopping with one.
[Formerly Hop-Cat IPA - renamed following a Trade Mark Dispute with an American bar company]
Animal Brewing Co - Polar Bear - 4.6% Milk Stout
Lactose sugars in your stout it's like cream in your coffee. Dark and delicious.
Available Seasonally
Animal Brewing Co - LION London Porter 4.6%
We have crafted a London classic: brewed with a traditional recipe and re-engineered London Water. This is an easy drinking beer with a rich, dark character matched with a toasty aroma and a hint of sweet earthy notes. A time honoured, full bodied London Porter
Available Seasonally
Animal Brewing Co - Aligator 4.6% American Pale Single Hop
Brewed with all pale malts and loaded with our brewers' favourite hop, Azacca. Hitting you straight off with the tastes of mangos, lychees, citrus and pine, with a clean crisp malt bill lurking in the background. So full of tropical flavours you'll think you really are in the tropics.
Animal Brewing Co -Raccoon 4.6% American Amber Ale
This little Raccoon has stolen all the Mosaic from our hop store. An initial blast of tropical, blueberry and citrus flavours is balanced with a hint of roasted malt, from Carafa 1, added during the sparge. Don't judge this beer by its colour, or you'll be in for a hoppy surprise.
Animal Brewing Co - Wolf 4.6%
Brewed with the new Styrain Wolf Hop developed by the Slovenian Institute for Hop Research and Brewing and used for the very first time at XT Brewing Co. Expect intense floral and fruity notes of melon, mango, elderflower with hints of violet. Paired with European malts, Vienna and Munich, for a classic biscuity base, this European Wolf has bark and bite.
Available Seasonally
Animal Brewing Co - Sealion Saison 4.6%
A traditional Belgium beer, brewed with all American hops and made the traditional English way, this little animal is full of surprises. Brewed with 25% wheat and fermented with a semi-wild saison yeast, Sea-lion if full of funky fruit flavours and spicy, peppery and bready notes. Perfect for the warm weather and for someone who wants something a little bit different.
Animal Brewing Co - Swallow- 4.6% East Cost Pale Ale
An East Coast Pale Ale brewed with Pale Amber and Vienna malt. Loads of Columbus, Cascade, and Citra are layered throughout the brew which and is generously dry hopped with Azzacca. This ale has a fruit bouquet of peaches, mango and passionfruit with citrus and peppery notes throughout, all tied together with subtle roasted notes
Animal Brewing Co -Armadillo Amarillo 4.6%
As the name suggests this beer is all about one thing, Amarillo. Brewed a touch of rye and oats for hints of sweetness and biscuit and packed with a truck load of Amarillo. Full of floral, orange and citrus notes you won't be stopping after just one.