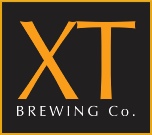 XT Brewing Co. Notley Farm, Long Crendon, Bucks , HP18 9ER
01844 208 310




Animal Cask Beers
Late at night the little creatures sneak into the brewery and make special beers …. They make them once and get bored.. Then move onto a new idea …
These are one off limited edition beers.
Animal Brewing Co - LION London Porter 4.6%
We have crafted a London classic: brewed with a traditional recipe and re-engineered London Water. This is an easy drinking beer with a rich, dark character matched with a toasty aroma and a hint of sweet earthy notes. A time honoured, full bodied London Porter.
Available Seasonally
Animal Brewing Co - Bad Kitty - 5.9% IPA
The street fighting alley cat cousin of the Hop Kitty - its the bigger stronger version -
definitely not house trained.
Animal Brewing Co - Deer 4.6% English Pale Ale
A pale crisp summer beer perfect for the beer garden. Packed with Olicana and Admiral hops this light beer is full of floral and vanilla flavours with hints of Banana, Mango and Passionfruit. Not as in your face as its American cousins, these hops are more subtle and delicate.
Ideal for a summer session.
Animal Brewing Co - HOP-KITTY - 3.9% Hyper Hop Pale
A Low on ABV pale ale, huge on Hops. Packed with more Citra and Cascade than ever before. HopKitty is bursting with intense tropical and citrus flavours. Lighty toasted malts give a hint of sweetness before a second round of hops, big Mango and Lychee zest courtesy of a generous Citra third round of dry hopping. Just like every crazy cat person, you won't be stopping with one.
[Formerly Hop-Cat IPA - renamed following a Trade Mark Dispute with an American bar company]
Animal Brewing Co - Duck 4.6% South Pacific Gold
A malt grist of predominantly Vienna and Munich is paired with South Pacific hops, Dr Rudi, Sticklebract and Pacific gem. Sweet malt flavours give way to big hop aromas of citrus and pine with hints of blackberry. A dry bitter pale ale that seems calm on the surface but packs a punch just below.
Animal Brewing Co - Polar Bear - 4.6% Milk Stout
Lactose sugars in your stout it's like cream in your coffee. Dark and delicious.
Available Seasonally
Animal Brewing Co - Dalmatian 4.6% European Pale
Animal Brewing Co - Dragon 4.6% Golden Dragon
A collaboration brew golden ale.
Animal Brewing Co - Evil Kitty 7.2% IPA
Hop Kitty's very naughty cousin, the rough looking one, with even bigger muscles: it's feral, the same recipe gene pool, but with a bit of a DNA tweak.
Animal Brewing Co - Lemur - 4.2% Madagascan Pale
Animal Brewing Co - Moose 4.6% American Amber
This is an American Amber, BIG on American Hops. Packed with Colombus, Chinook, Azzacca and Bravo hops it has loads of citrus and tropical flavours. It has a sweet malty backbone of toffee and caramel to balance the upfront hop hit.