XT and Animal Beers
Pub and Trade Sales
We are in full production and delivering across our region and would be delighted to help you with your beer requirements. All our beer is brewed fresh.
Please email sales@xtbrewng.com or call 01844 208310
with your questions, requests for cask collections and of course all your beer orders.
We have a wide range of cask, keg and bottle beers available.
Brewery Shop & Collections
We are Open For Take Away Only
The Brewery Tap Room is not operating for on site drinking at the moment.
Wednesday to Saturday 12:00 to 5:00pm
Bottles and Fresh Beer available.
There is plenty of stock - lots of bottle beers in cases or singles, plus a range of pre-filled ready to take away minicasks.
Want to know more email: taproom@xtbrewing.com
Home Delivery
We are offering a Home Delivery Service to Local Post Codes
You must order on line for this service:
For More Info and To Order On Line Please Click HERE
For enquiries email delivery@xtbrewing.com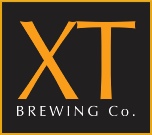 XT Brewing Co. Notley Farm, Long Crendon, Bucks , HP18 9ER
01844 208 310