Update regarding Covid19 and XT Brewing Co
Due to the current situation we are not operating trade deliveries.
Following clarification from the Government and our Local Authority
The Brewery Shop can remain OPEN for Take Away Sales Only
The trading hours will be:
Wednesday to Saturday 12:00 to 5:00pm
This dispensation is based on strict adherence to certain conditions:
Absolutely no drinking on site, no samples, keep 2m away from others, max 4 customers inside at any time and taking no longer in the shop than absolutely necessary.
There is plenty of stock - but in order to reduce waiting time and queues we cannot fill while you wait - it is take what is pre-filled or in bottle only.
We also offer DELIVERY to LOCAL AREAS - See Below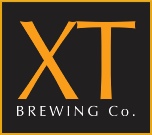 XT Brewing Co. Notley Farm, Long Crendon, Bucks , HP18 9ER
01844 208 310